3D 360 Rotary Automatic Leveling Laser Level Green Laser Level with Tripod Base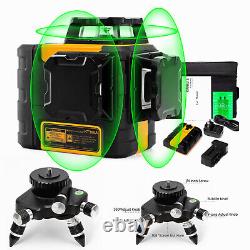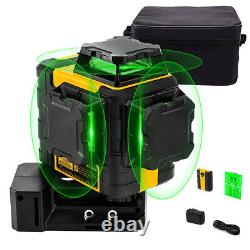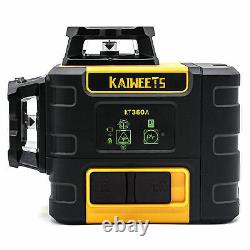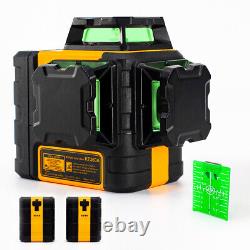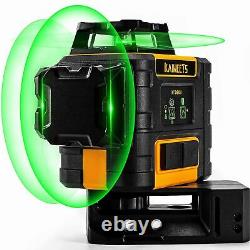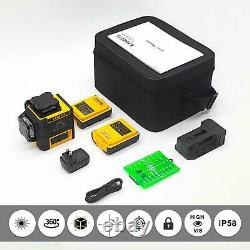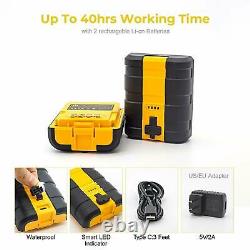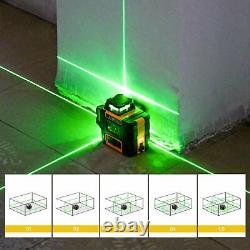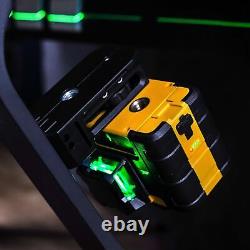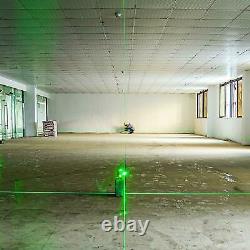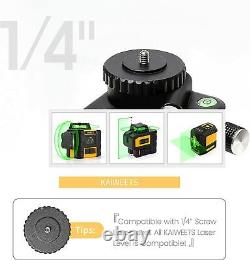 Extremely long working time: Laser Level comes with 3.7V X 7.5Ah (27.75Whr) lithium-ion Rechargeable batteries; last a very long time, more than 20 Hours (each battery). Greater visibility: Green Laser level offers the latest diode technology with 4 times better visibility and increased accuracy. Pulse mode allowed it to be used with the detector, maintains full brightness for visibility, and extends the range up to 196ft/60m under 20000lux illuminance (receiver not included). Exact alignment of the device with Osram laser diode. 1 button for easy selection of different modes.
Guaranteed fast and error-free work thanks to automatic self-leveling in a few seconds. Leveling accuracy: ± 3mm / 10m. Robust housing, IP54 waterproof, and dustproof.
Laser Level With 3 x 360 Line Lasers. Laser Lines can be switched on and off individually. Great Visibility Lines is 4 X brightness with a green beam. One 360° horizontal line and two 360° vertical lines cover the floor, wall, ceiling all around the room.
Three laser lines cross each other at 90°angles makes help a user quickly visualize and finish a square layout. When pulse mode is turned on, KAIWEETS laser level can be used with a laser detector for working in even brighter environments or at greater working distances. To change the laser beam, short-press the mode key.
Extends the working range up to 197ft/60m in bright working conditions when using with Receiver LR100G. KT360A laser line comes with 2 high capacity 7800 mAh batteries. The working time after batteries full charge: approx. 360 Rotating on Strong Magnetic Bracket (Included). Can be mounted onto a Tripod (Tripod not included).
Can be mounted onto a laser level adapter (Adapter not included). In auto self-leveling mode, automatic levels range of ±4º.
Once the leveling is finished, the laser beams won't flash anymore. It could be placed on an inclined surface to project the laser beam in manual mode. 1x KAIWEETS KT360A laser level, 1x Tripod base, 2 x 7800mAh li-on batteries, 1 x magnetic holder, 1 x fabric bag, 1 x Type-C USB cable, 1 x adapter, 1 x steel plate, 1 x laser target plate, 1 x user manual. 10.98 x 8.54 x 6.46 inches.