3D Rotary laser level self leveling 3 x 360 Degree Vertical Horizontal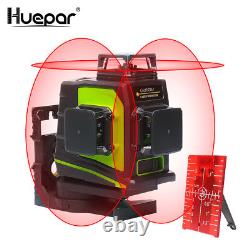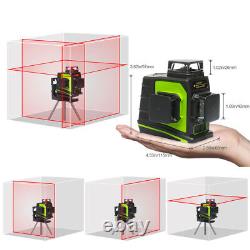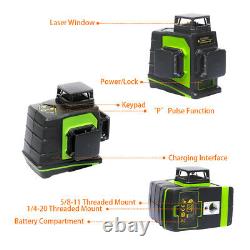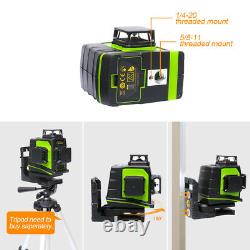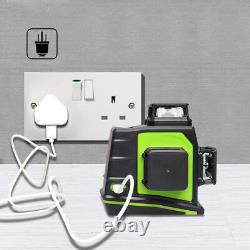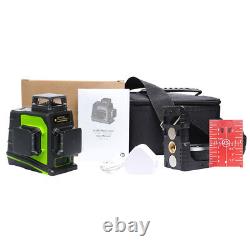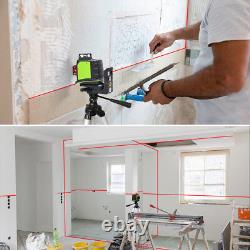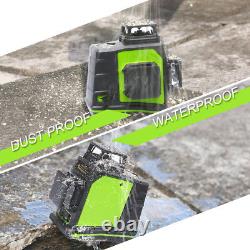 GF360R Red Laser Level Specifications. Laser Class:Class 2 (IEC/EN60825-1/2014). Leveling Accuracy:±3mm at 10m (±1/9 inch at 33Ft). Horizontal/Vertical Accuracy:±3mm at 10m (±1/9 inch at 33Ft). Working Distance (Line):30m/100Ft, 50m/166Ft with Laser Receiver.
Operating Time:13 hours continual use with all laser beams on. Power Source: 5200mAh Li-ion battery. Mount Size:1/4"-20 and 5/8"-11.
Laser Level Size: 11.9cm11.5cm6.5cm. 1 x Huepar GF360R 360 Degree Self-Leveling 3DCross Line Laser Level.
1 x Magnetic Pivoting Base. 1 x User's Manual. FULL LAYOUT WITH 3 X 360 LINE LASER: One 360° horizontal and two 360° vertical planes enable users to cover the floor, wall, ceiling all around the room. Two vertical lines cross at 90° angles makes user quickly visualize and square the layout. For three planes, flat surface laser windows can project lasers closing to the wall at a minimum 10mm distance which makes it easier and more precise for users to do any paneling jobs.
MULTIFUNCTIONAL LASER TOOL: The horizontal and two vertical 360° laser lines can be switched individually that you can choose whatever you want to work with vertical, horizontal or both laser lines simultaneously. With our smart pendulum system, this laser level tool self levels and indicates out-of-level condition while pendulum unlocked. Once pendulum locked, it switches to manual mode to lock lines for use at any angle.
OUTDOOR PULSE MODE: This laser level projects bright red beam with a working range up to 100Ft with +/- 1/9 at 33Ft accuracy. In addition, an outdoor pulse mode extends the laser range up to 165Ft with Huepar Line Laser Receiver in bright-light or outdoor conditions.
GF360R laser level makes job easier in brighter and larger space working conditions. CONVENIENT USB CHARGING FUNCTION: With USB charging function, this laser tool can be used at job site with direct input charging even if take out the battery. Super large capacity rechargeable lithium battery can last for 13 hours with all lasers on. This laser also offers 1/4"-20 and 5/8"-11 mounting threads for temporarily fastening in place or being fixed on tripod.