4D 16 Lines Rotary Laser Level 360 Self Leveling Green Cross Line Laser +Tripod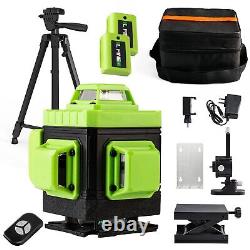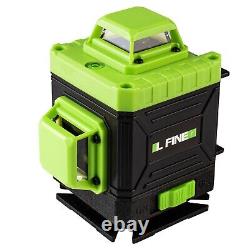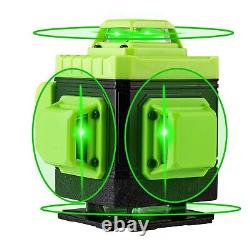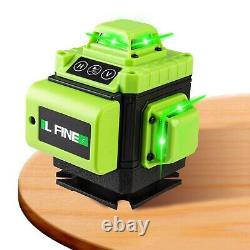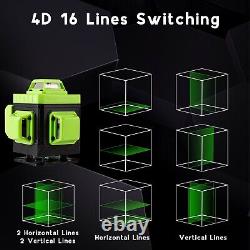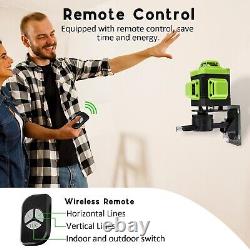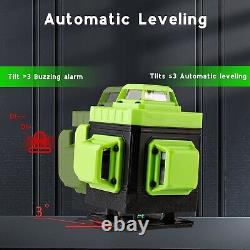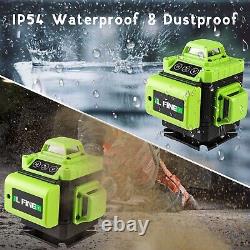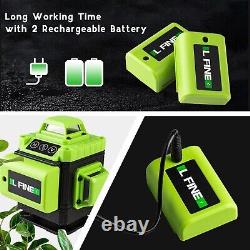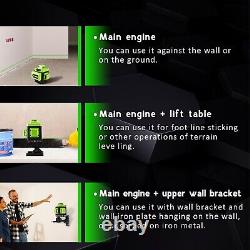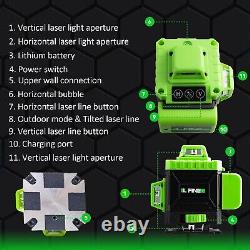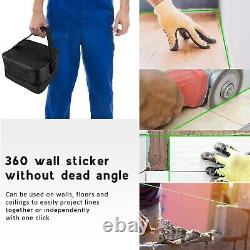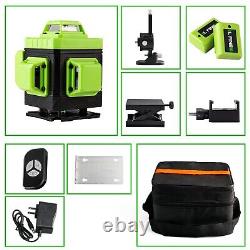 Upgraded Laser Level Self Leveling? 4D Laser Level: Two 360° horizontal planes (H) cover the floor, ceiling. Two 360° vertical planes (V) cover walls. Lines cross at 90°angles can visualize quickly and finish square layout. With remote control, planes can be selected individually at a distance. 16 Lines Laser green beam is brighter than red.
Laser level provides visibility up to 100ft indoor (±1/16in at 23ft). Outdoor pulse mode meets outdoor projects with stronger green light.
IP54 dust and water resistant. Self Leveling & Manual Mode?? Laser Level Self Leveling Mode: Switch''ON''. The laser level will self leveling within 3°, otherwise alarm will be issued. Hold down''OUTDOOR'' for 3 seconds and then you can tilt it in any angle.
Two rechargeable batteries (2400mAh) can work up to 3-5 hours. The power indicator will flash when the battery is weak. Lightweight tripod with adjustable-height legs and rubber feet.
Compatible For most video cameras, digital cameras, still cameras, smartphone adapters (not included), and scopes. Recommended max load weight is 6.7 lbs (3KG) for optimal performance. Weighs 0.65KG; Extends from 19.7 inches to 55 inches when center post is fully extended; Carrying case included.
Two built-in bubble view levels and 3-way head to allow for tilt and swivel motion; portrait or landscape options. Quick-release mounting plate helps ensure fast transitions between shots. Laser class: Class II =10mW.
Accuracy: 1mm at 7m (1/25 at23ft). Automatic leveling angle: ± 3 °. Number of laser lines: 16. Battery: rechargeable 18650 lithium battery 2400mAh 2. Charger input: 100-240V AC 50-60Hz.
Working environment: indoor and outdoor. 1x Upper wall small chuck.