RL-H5A Self-Leveling Rotary Grade Laser Level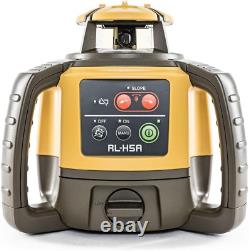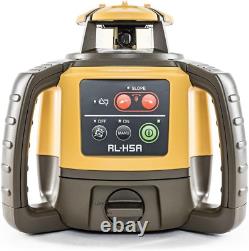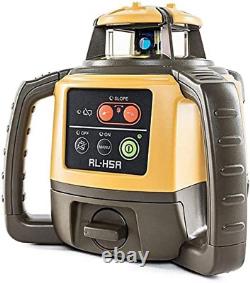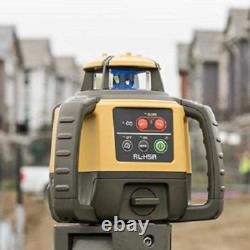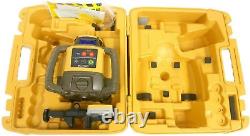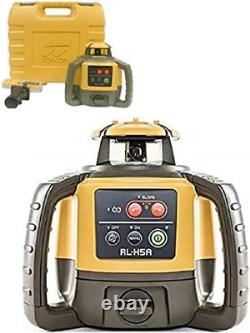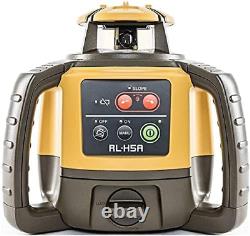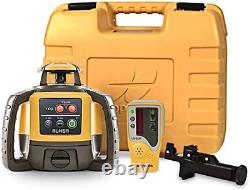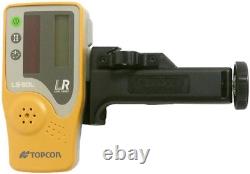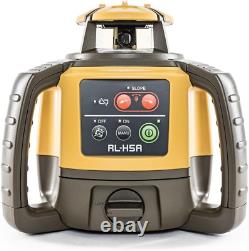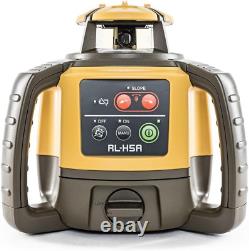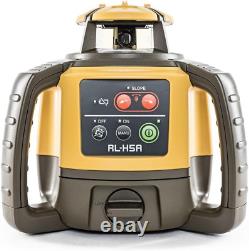 RL-H5A Self-Leveling Rotary Grade Laser Level. 100% Best Quality of Products. Best Advice with Our Team. MULTI-PURPOSE LASER: Grading, excavating and general construction projects are perfect applications for the RL-H5A. EASY TO USE: With electronic self-leveling, you press the power button and go right to work in seconds. If the RL-H5A gets disturbed on the job it relevels itself automatically. The self-leveling motors are accurate to ±10 arc seconds. LONG RANGE WITH HIGH ACCURACY: Need to shoot elevations up to 800 m from your laser? No problem - this instrument has the power and range to cover a 800 m diameter job site. KIT COMPONENTS: includes the RL-H5A laser, LS-80L or LS-100D sensor, Sensor holder and Carry case. RL-H5A is the Next Generation Self-Leveling Construction Laser; With great distance and high-accuracy; Long-range operation (800 m); Smart long-range receiver; Simple, intuitive manual slope capability; ±10 Arc second horizontal accuracy; Laser product 2.4mW and class IIIa.
Warning: This product can expose you to chemicals which is [are] known to the State of California to cause cancer and birth defects or other reproductive harm. Shopping with Parismore benefits you with the best home goods, beauty supply, and fashionable attires just for you!
Our vision is to make our products as satisfactory as possible for we are locked on the fulfillment and value of your orders. From the basics to specifics, you want it, we've got it. Search for Parismore for a high grade online shopping experience. Strikingly fast restocks and updates about your orders to assure you the best quality services our business has to offer.
Subscribe Now to Get Latest News, Updates & Special Offer About Our Store.