SeeSii Rotary 4D 16Line Cross Line Self-leveling Laser Level 4x360 Green Laser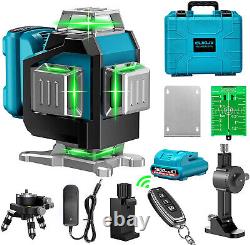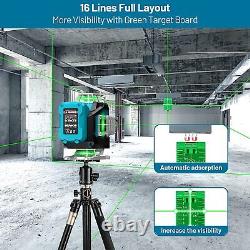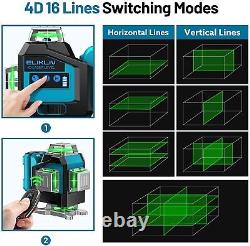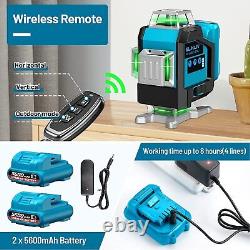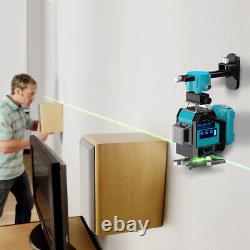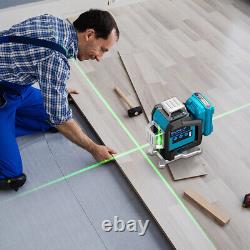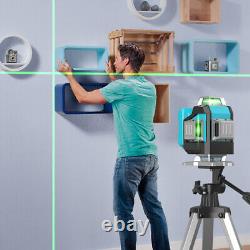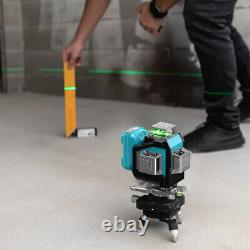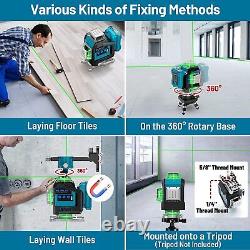 SEESII 4D x 360 ° laser level, 16 wire cross green light self leveling laser level, with remote control, rechargeable battery and target board, for home decoration design. FULLY LAYOUT with 4x360° GREEN BEAM LASER? :Clearly visible 360° laser line up to a diameter of 20 meters.
Including 2 horizontal and 2 vertical lasers as well as 360-degree coverage, could projects an accurate horizontal or vertical illuminated line onto the surface. Use for installing cabinetry, tile, a drop ceiling, or for basic leveling. Can easily hang an entire room's worth of pictures or accurately level a section of a yard with 360-degree laser level.
Laser level can be tilted self-leveling within ±4°, when the device is out of level and the lines will flash and beeps. Manual/Tilt Mode:You can set angled lines. Perfect for installing lighting fixtures, hanging pictures or build the slope, etc. If you are working in a very large space with few hands to help, this could prove useful.
PULSE MODE and TWO BATTERIES GOOD for OUTDOOR WORKING? This laser level has OUTDOOR/PULSE MODE, which is useful for outdoor work.
We provide 2 high capacity rechargeable batteries to extend working time. Each battery has 5600mAh and supplys about 6-8 hours while 16 lines are fully projected. You can either mount it on wall through an Magnetic bracket and iron plates.
Fix it on a 360° manually smooth rotary base, which makes it easier to adjust the laser lines positions. With fine tuning knobs for laser fine adjustment. Fix it on a 1/4" or 5/8" tripod. Just choose one mounting method in line with the practical needs, and the laser level will be an enabler in measuring works. :Laser Target Plate increase the visibility of green laser lines or dots by 1.3 times when working under long distance or bright sunlight conditions.
: Horizontal / vertical lines can be selected individually or simultaneously depends on job site applications. Ideal tool for installing lighting fixtures, hanging picture, wall tiling or floor tiling, door, window, or furniture, hanging wallpaper, concrete, construction, cabinet, painting etc. Specifications: - Laser class: Class 2.