Self Leveling Laser Level Kit Green Beam 360 Rotary Rotating & Tripod & Caliper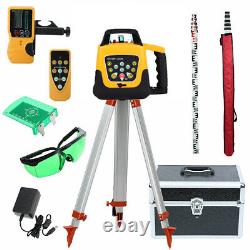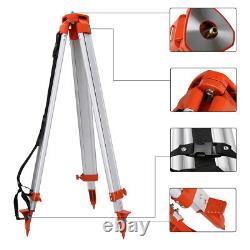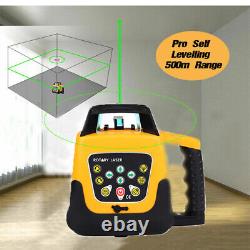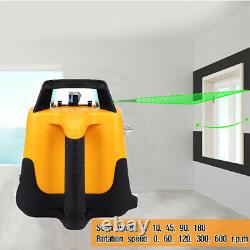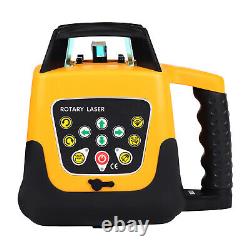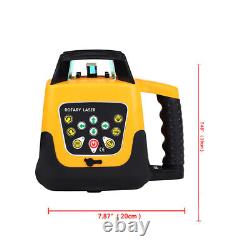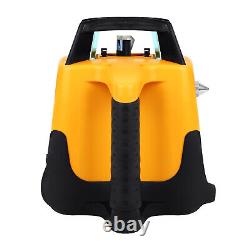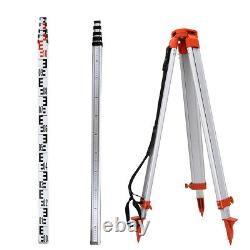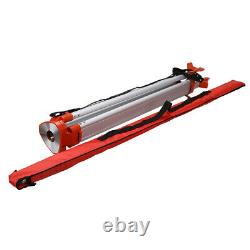 Self Leveling Laser Level Kit Green Beam 360 Rotary Rotating & Tripod & Caliper. The self-leveling rotary laser complete set comes with rotating laser, lenses, laser target, receiver, handle, remote control, charger, tripod, scale, carrying case key and strong carrying case. Strong carry case with foam for easy carrying and safe storage. All functions can be used with remote control, which make leveling tasks fast and accurate.
This laser level is fully automatical to align, adjust and find a level with ±5°self leveling range. Come with laser glasses to protect the operator's eyes and easily see the laser under intense sunlight.
Widely used in architecture construction, building constructions, giant equipment installation, elevator installation, indoor decorating and more. Green beam Totally auto-controlled 5 degree self levelling range Rechargeable battery and charger Electronic vials and positioning motors Controlled by temperature-stable sensors for auto alignment.
Water-proof: IP 54 Leveling range: ±5° Working temperature: -15? Down point diode: accuracy: ±1mm/1.5m Slope-adjusting range: ±5°(Bi-directional) Spinning speed: 0? M Light source: laser diode, wavelength: 635nm Hours in continuous use: approximately 6-8hours Remote controlling distance: approximately 20m Leveling accuracy: horizontal: ±20'; Vertical: ±20' Directional-scanning angle: 0°?
180° Measuring range: diameter: 500m (Using the laser detector) Dimension(LxWxH): 161×161×184mm / 63.4"x63.4"x72.5 Power supply: DC 4.8-6V(4 section of NI-MH batteries or 4 section of NI-MH rechargeable batteries). Staff length: 5M Staff weight: 1.6kg Tripod height: 1.65M Tripod weight: 3.6kg Tripod material: aluminum Tripod core screw /M16: standard 5/8 X 11 Tripod open and closed net: 165cm/104cm. 1 X Rotary Laser 1 X Strong Carrying Case 1 X Glasses 1 X Laser Target 1 X Receiver & Handle 1 X Remote Control 1 X Charger 1 X Key Of Carry Case 1 X User Manual 1 X 1.65M Tripod 1 X 5M Staff 1 X Black carrying bag. The box is randomly sent, the number of box buckles is 1 or 2.