Stabila 05700TR LAR350 Rotation Laser with Tripod, Remote Control, & Motion Sensor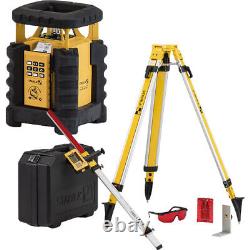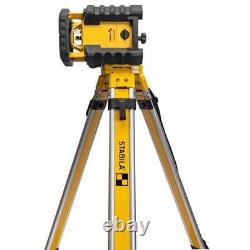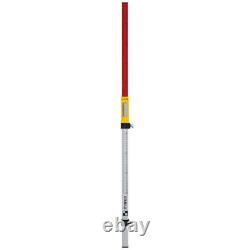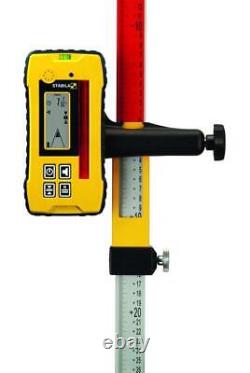 We sell many name brand Tools, Tires, and More. Thank you for your business! The Stabila 05700TR LAR350 Rotation Laser w/ Tripod, Remote Control, & Motion Sensor is a revolutionary creation that is loaded with features.
It has an innovative motion control sensor that detects hand movements and transmits them to the rotation laser. The laser is operated quickly, reliably, and conveniently by rotating the remote control. It is fully automatic and motor-driven; it is for horizontal and vertical applications as well as manual inclination in two axes. There is a scan function for working directly on the visible laser line. Section mode limits the work area, which limits the laser emission to a defined area.
It has an LED assist system for easy operation and safety; LEDs indicate which axis is tilted. The manual alignment function provides a pivoting axis in vertical operation. Its patented Stabila protector system ensures protection from drops up to 1.8 meters high and is in the IP 65 protection class. Its working area has a diameter of up to 800 meters. This rotary laser is fantastic for bricklaying, reinforced concrete construction, metal construction, gardening and landscaping work, carpentry, wood construction, civil engineering, and pipeline construction.
Treat yourself to equipment that will bring satisfaction to your work. 1/8 in at 100 ft. DIAMETER OF WORKING AREA FOR SET RECEIVER. (1) LAR 350 laser lever, (1) REC 300 receiver with clamp, (1) motion control remote, (1) fixed head tripod, (1) grade rod, (1) target plate, (1) laser glasses, (1) hardshell case. David's Tools and More.