Topcon RL-HV2S Multi-Purpose Self-Leveling Dual Grade Construction Laser Kit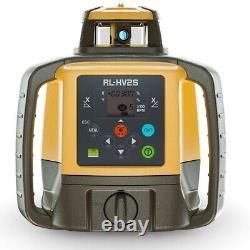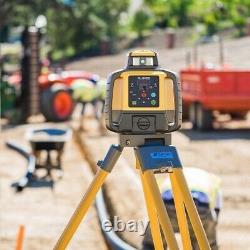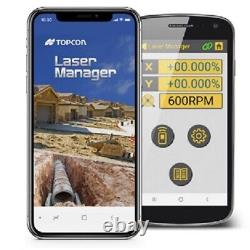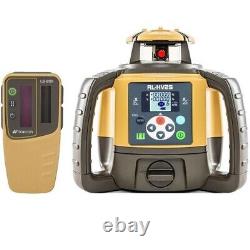 Topcon's lowest-priced dual-slope laser with a choice of alkaline batteries follows. A long line of superior-quality laser transmitters.
Designed for a variety of tasks, it can be used for horizontal, sloping, and vertical laser applications. Slopes up to ±5% (±15% with tilting plate) can be used in either the X or Y axis. Turn it on its side and use it for layout and alignment jobs. The class 1 laser with an operating range of over 2620 ft (800 m) diameter the RL-HV2S has the power to cover even the biggest projects.
Contractors who want a laser with a long battery life will love the RL-HV2S. With an operating time of 120 hours on alkaline batteries or 65 hours with the rechargeable Ni-MH battery pack, this laser will still be working long after others have quit. No special remote control is needed. High Powered - Covers 2600 ft.
Long Battery Life - 120 Hours on alkaline - 65 Hours rechargeable. Laser Manager App -control slope and other functions from your smartphone.